Being Man - India, Men's Retreat 2019
THE INVITATION
Join a group of like-minded men, to one of the safest and holiest parts of India
– the sacred Arunachala Mountain, in the peaceful village of Tiruvannamalai. Guided by the Eliyah Tantra School Team, with over 10 years' experience in India, this 8-day Men's retreat will open you to living a powerful, vibrant and magical life, so you leave this retreat feeling completely and unapologetically yourself!
Learning ancient Tantric principles and practices, with a healthy-dose of self-inquiry and adventure, you will delve into the deep terrain of your own soul. Immersed in a luxurious, Indian Oasis, you will be guided to embrace a life where pleasure, authentic power, sensual aliveness & wholeness become your new reality.
Guided by Aaron Kleinerman - global sex, intimacy and spiritual teacher - you will experience deep intimacy with yourself, allowing you to embody the different masculine energies known as Archetypes – Lover, Warrior, Father, Priest and King. Working with the transformative power of Hindu Gods and receiving initiations through sacred land journeys to the holy Arunachala Mountain and Ramana's powerful temple, this will be an experience of a lifetime that touches your heart and ignites your soul forever.
Running simultaneously is the womens retreat – BEING WOMAN – happening at the same location, with the women and men from both retreats joining forces in special ceremonies and celebrations throughout the week.
Join us in one of India's most venerated holy sites: the quaint & magical village of Tiruvannamalai. Situated at the base of the powerful Arunachala mountain, come journey together with a tribe of inspirational, like-minded men.
---
RETREAT BREAKDOWN
DAILY SCHEDULE
DAY 1 – ARRIVAL AND OPENING CIRCLE
We open this sacred journey with deep self-enquiry into the journey of being in a male body, as we move through rites of passage from being a boy, to being a man in his full power. We will set the foundations and intentions for the week and create a space for you to show up in the world as the incredible, unique, and wild man that you are.
DAY 2 – LOVER
How a man shows up in the bedroom translates directly to the energy he holds out in the world. The Lover Archetype has many aspects, one of which is Sexuality. Sexual energy is a powerful healing, connective and creative energy that when experienced through the wisdom of Tantra opens us to monumental bliss, power and joy! During this day we will receive the sex education that most of us never got, by exploring Sacred Sexuality and our connection to ourselves, our heart, our body and Spirit. We will explore some of the specific tools you can utilize as a man to be an even more incredible lover.
DAY 3 – WARRIOR

If you want to create change in your life, you need to look beneath the surface and take full responsibility for your life. Today we explore the Warrior Archetype – facing everything we haven't wanted to feel or see; everything that we bottled up or suppressed. It is through courageously facing our inner demons that we can make an empowered choice to step forward into who we really are and live the life we really want.
DAY 4 – FATHER
When we haven't grown up the parts of us that were not parented properly, seen, loved or had their needs met, we unconsciously expect parenting from our outer relationships. We pass on our fears, beliefs & patterns to our own children and those around us. Today we embody the Father Archetype and come to deeply know and accept ourselves. We release everything that's been passed down from our Father, his Father and so on. Today we make the empowered choice to grow up and re-parent ourselves, which impacts every facet of our life, love, relationships and purpose.
DAY 5 – PRIEST/MAGICIAN
Today we turn our attention beyond the mind and 3D reality as we explore the Priest Archetype who experiences everything as energy; trusts his intuition and body's wisdom, and connects with Divine Guidance to create magic on earth. Embarking on a Sacred land journey to the holy Arunachala Mountain and Ramana's Ashram, we will step into a portal of something far greater than ourselves. It is here we can experience a deep trust in the flow of life, the surrender that is possible in every moment, and an inner alignment with our soul's path.
DAY 6 – KING

What does it take to be a King– a fully embodied, empowered and deeply passionate man? The King Archetype builds his own Kingdom, he is dedicated to Service and he shares power with others. He embodies the energies of all the Archetypes, unlocking his full human potential. Today we will learn how to penetrate others with power, discernment and deeply attuned love. We will face the fears of what it takes to really shine, to stand in our Truth, to unashamedly be our multi-dimensional selves, and to be Leaders in our own right.
DAY 7 – INTEGRATION DAY
A Retreat can bring a whirlwind of transformation, change and deep insight into who you are. Today we will look at how you can you integrate all you've learnt and experienced to bring the depth of this retreat into your everyday life. We will be working with maintaining a daily-practice, healthy boundaries, self-reflection, and high vibrational people and activities, to live as the powerful, sensual and joyful man that you are.
DAY 8 – CLOSING CEREMONY
We end our journey together with a powerful ceremony where we celebrate as whole beings, as men, as Kings. We will align our energies with the women from the BEING WOMAN RETREAT and celebrate life together.
________________________________________________
WHAT'S INCLUDED
8 Days/7 Nights in luxury accommodation - Sparsa Resort (details below)
All meals included at the resort's multi-cuisine restaurant
Free airport transfers for retreat start & end date
Daily housekeeping, round the clock room service, attentive staff
Twin-share with private bathrooms, air conditioning, fans, safe
Full use of facilities: pool, spa & rejuvenation centre, gymnasium, rooftop terrace with dramatic views of Arunachala mountain
Authentic cultural experience with free activities included: astrology, bullock cart ride, immersing with local traditions, live classical music, pottery making
Unlimited filtered drinking water
Free wireless internet
ACCOMODATION:
Sparsa Resort: Set amongst luscious nature, at the base of Arunachala Mountain, you will relax and unwind in this luxurious resort. This oasis is a home away from home with beautifully designed temple settings creating an atmosphere of beauty, culture, and peace.
NOURISH YOUR BODY: The body is our temple for the Divine and is to be celebrated and nourished with delicious, high-vibrational, vegetarian food. Sparsa Resort's in-house restaurant will nourish our bodies with delicious breakfast, lunch and dinner daily, with a fusion of Indian and multi-cuisine dishes.
For more information on the venue, please visit www.sparsaresort.com -Tiruvannamalai Resort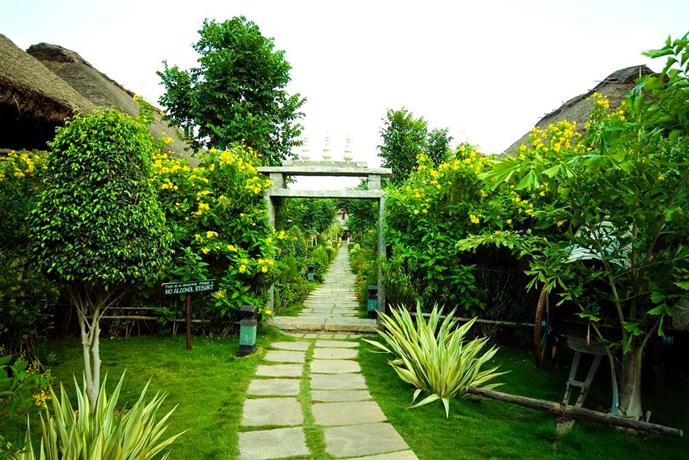 ________________________________________________
RETREAT DETAILS:
INVESTMENT
All prices in Australia Dollar (AUD). Prices are based on spacious, twin-share accommodation. Two men will share a room.
- Full price: $3,335
- Early-bird: $2,999 (until 6th October 2019)
- Deposit: $800*
For Couples that want to attend both Being Woman & Being Man, please contact info@embodiedawakeningacademy.com for pricing.
*Deposit (also included in full-price ticket) to secure spot: non-refundable, remaining due 19th October 2019
TICKETS
Purchase tickets via Trybooking: https://www.trybooking.com/BBCFQ
* Please note: The Being Man Retreat has limited spots so secure your spot early to avoid disappointment!
WHEN & WHERE
Sat 16th November – Sat 23rd November 2019
Check-in and check-out is 12pm noon
Tiruvannamalai, India (~3.5hrs drive south of Chennai airport)
CONTACT
For any questions, please contact:
Tara Meegan (Eliyah Event Manager)
Email: info@embodiedawakeningacademy.com
________________________________________________
YOUR FACILITATOR:
Aaron Kleinerman
Aaron is a Transformational Sex and Relationship Coach & Facilitator. He came from a childhood of complete chaos, dysfunction and at a young age completely lost faith in humanity. After attending the prestigious US Merchant Marine Academy, he found a great job, travelled the world and made tons of money, but realized he wanted more. His soul journey brought him close to death numerous times on both the high seas and his travels to remotes places across the globe.
Through these experiences he realized that life is not about personal achievements and egotistic desires, but rather about deep soul remembrance and fulfilling one's dharma. He has learned from the great masters in the field of sexuality and transformation, including earning a master's degree in spiritual psychology. Now he helps his clients remember who they truly are in order to awaken their inner erotic wisdom.
Aaron went from being a licensed captain navigating ships to a sexual behaviour and movement specialist navigating souls. His workshops, retreats, sessions and speeches help humans integrate body movement, psychology, sexuality and spirituality. He speaks and shares honestly and transparently so that others can unlock the real reason for their human existence. Aaron is now fulfilling his own dharma and has dedicated his life to helping humanity wake up and remember their soul's unique gift.
Event Host: Tara Meegan & Antosh Sokol
With over 10 years pilgrimage to India, guiding groups of seekers, Tara Meegan creates safety, play and magic as
she bridges the worlds of east and west. As Eliyah's Events Manager, she ensures every detail of participant's experience is considered, creating safety and ease for all. Antosh brings his core values of knowledge, the balance of nature, and the sovereignty of a Sacred Relationship, his life is now dedicated to sharing Tantric teachings and the interconnectedness of all things through Shamanism and Tantra. Antosh and Tara work together on managing the school, their biggest commitment to living the teachings in their everyday life as a testament to what is possible in life, in love and in relationships.
TERMS & CONDITIONS
Deposits are non-refundable
The Retreat Outline, as described above, may differ depending on what the group needs as Eliyah Tantra School values intuition above all modalities.
Further Terms & Conditions will be outlined during ticket purchase
Date

16 Nov - 23 Nov 2019

Time

17:00 pm - 12:00 pm

Location

Sparsa Resort

at Tiruvannamali